Career Exploration
When it comes to careers, it's not always as easy as picking a major, graduating college, and then starting a job in that field. First you have to actually pick the major, and then you need to know if there are career prospects that are what you want to do. And it's not as easy as picking this major means you'll get this job. Sometimes things change. Because of that, we want to offer you resources that can not only help you pick a major that is right for you, but also help you find a career that you love.
Choosing a Major
Choosing a major is no easy feat, which is why we provide resources to help you. It's more than just checking a box then taking some courses, it is about planning your career and designing your life. Check out a step by step process here to help you start that journey. 
Informational Interviewing
Even with the vast amount of information on the internet, it is still lacking in many things. For example, personal relationships and connections to the hidden job market. Because of that, informational interviewing is a great tool to utilize when you are wanting to get to know a potential career better, learn more about people who are currently in those careers, as well as build relationships and rapport with them. Because of the nature of informational interviewing, we've provided some steps to take when trying to get one set up, as well as how to conduct yourself and the interview itself.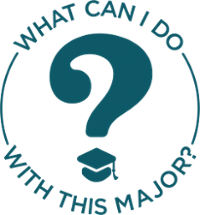 What Can I Do With This Major?
Whether you're exploring majors or searching for information about your chosen field, this website will help. Learn typical career areas and types of employers that hire in these fields, as well as strategies to make you a more marketable candidate. Continue your research through the websites provided.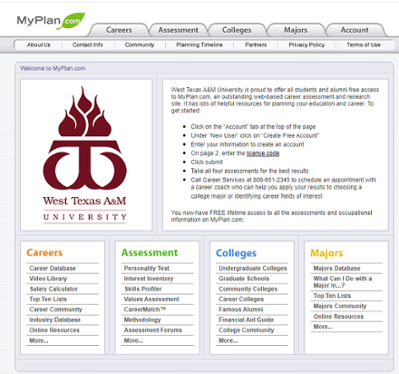 Using MyPlan for a Career Plan
MyPlan is a free resource that has four assessments that can help you to better understand yourself, while also putting a wide variety of professional titles in front of you related to your results - titles you may have never heard of!
Because we have a license with MyPlan, you will need to utilize our license code to access the assessments for free. Use MPDRK4D2 when creating your MyPlan account.
Career Tools and Resources
Find more information about tools to research career fields, what is career coaching, find the answers to frequently asked questions about career coaching, and career resource links, along with additional information on assessments here.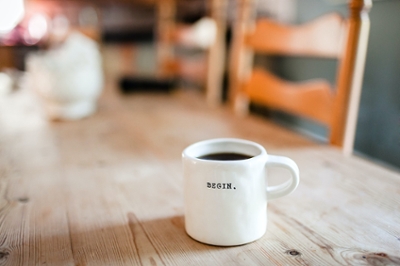 Buff Pathways
We want to be able to provide you with the best resources and help possible, but sometimes that's very difficult to accomplish. If you are needing assistance with MyPlan or guidance with choosing a major but cannot meet with a career coach, we have created an online self-guided walk through MyPlan. We hope this information will be useful to you, but more so we hope you won't need it and can meet with us!