Whether you're an extrovert, an introvert or a little of both, we want you to be comfortable at WT. We understand you may feel anxious, excited, nervous, eager; in fact, you may feel all of those things. Buff Branding events are designed to help minimize your nervousness and anxiety, to make certain you understand the expectations associated with your academic experience, and to officially "brand" you as a member of the buffalo family.­­
This year, Buff Branding is August 20-22, 2020.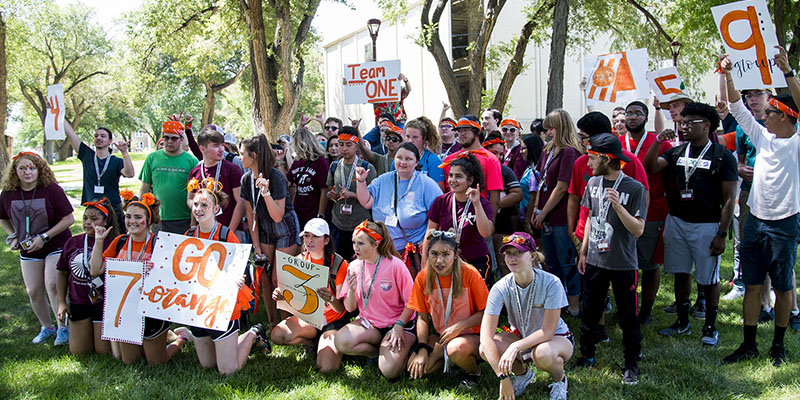 For the first time ever, Buff Nation: A Buff Branding and Orientation Event welcomes you into the Buff Family with our new and improved format that is tailored to meet you where you are. Buff Nation is still scheduled for August 21-22, and we encourage you to participate from campus to experience this event as part of the larger Buff Family.
Please see below for a brief schedule. Your Peer Leader will be communicating more details with you soon. Get excited and Go Buffs! All scheduled events are subject to change.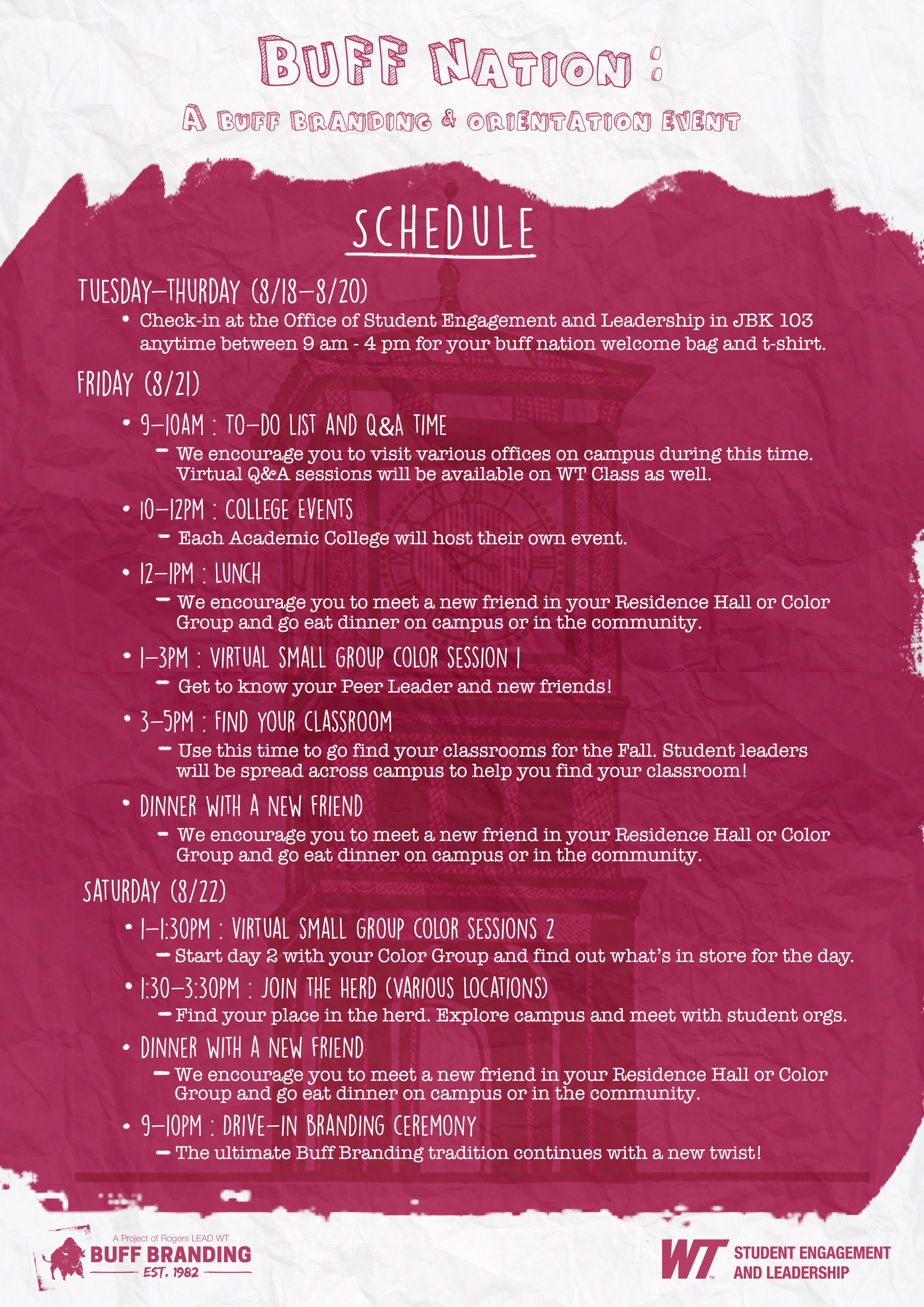 Interested in being a Buff Leader for Buff Branding 2020? Want to help us welcome the Class of 2024? Applications will open soon.  Check back often for more details.  Thank you for your interest.