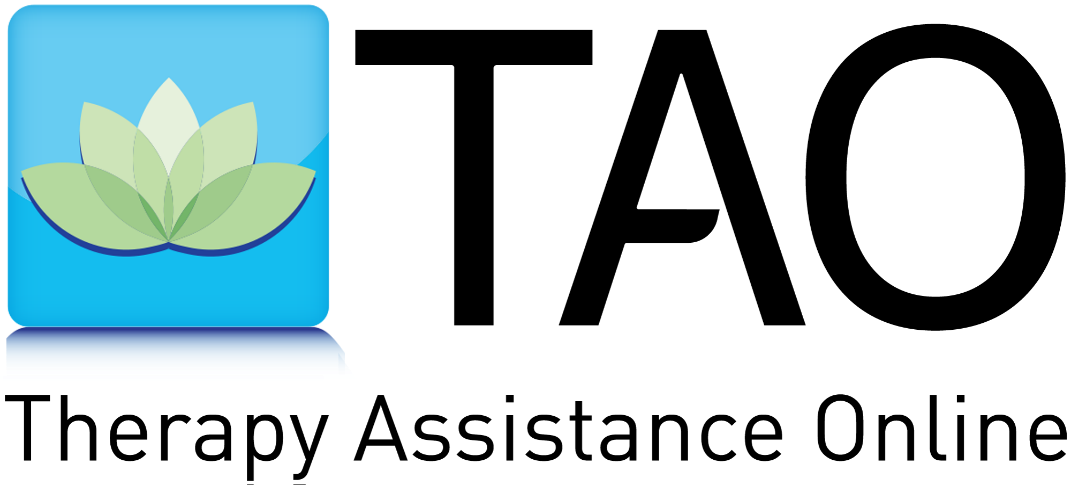 What is TAO?
TAO is an online library of engaging, interactive programs to learn life skills and to help you bounce back from disappointments or stumbling blocks in life. We are excited to provide you with very powerful evidenced-based, learner-focused content that aims to increase positive and adaptive behavior.
Educational Modules: High quality, entertaining, and interactive learning modules, using evidence-based theories.
Assessments: Provide progress and outcome measures, along with screening for behavioral health problems, if desired.
Practice Tools & Logs: Tools to reinforce skills learned in the educational modules, including daily logs and journals.
Mindfulness Library: Valuable resource to learn and practice mindfulness and meditation.
Self-Help vs Therapist-Assisted
TAO can be utilized in two ways: self-enrolled self-help or therapist assisted. Note: due to professional licensing restrictions, TAO therapist assisted is available to students residing in Texas only. The TAO modules are the same, regardless of approach (self-help vs therapist assisted), but some students find they would like guidance and support while using the modules (therapist assisted) and some like to work at their own interest level and pace (self-help). Modules to address anxiety, depression, interpersonal relationships, substance use, and pain management. Self-enrolled self-help is a completely anonymous, self-paced path to addressing common mental health issues.
To request a meeting with a counselor for therapist assisted TAO, please schedule an appointment by calling 806.651.2340 or stopping by the Student Counseling Center in CC 116, across from the Student Success Center Hub.
Creating an Account in TAO
Therapist Assisted Students
Students working with a therapist through therapist assisted TAO will have their account created in session with their therapist.
Online Only Students
Students who are are seeking therapist assisted use of TAO, but are online-only students, please use the following link to request a phone call or email contact with a counselor to initiate services.
http://wtamu.az1.qualtrics.com/jfe/form/SV_1H3ZDkrKpukJlxr
Self-Help Students
For students wanting to self-enroll in self-help TAO, follow the instructions below.
Creating a TAO Account:
In your browser window, navigate to us.taoconnect.org
Enter your name and email address on the enrollment form. You must use your university email address.
Enter a password (once more to confirm it). 
Leave the 'Enrollment Key' field blank. Fill out the demographics and Informed Consent form, and click 'Sign Me Up!'
Check your email. You will be sent a confirmation link which you must click on before signing in. 
Click on the link, and log into the platform, and the first thing you will see is the home page. Scroll down to the section 'My Pathways' to find all your available pathways. 
Choose the pathway(s) that are right for you, then get started.  Work through the educational module and exercises.  The course will prompt you when a practice tool or log should be completed.  You can work with these either in the web interface or you can download the Android or iOS mobile apps. NOTE: The apps include the logs and mindfulness library; however most of the courses must be accessed through the web interface.
Free Online Screening
For an anonymous screening tool before starting TAO, please click on the picture below or access it here.