Jarrett Hall
NOTE: Jarrett Hall is unavailable during the 2017-18 academic year due to extensive renovations that will offer our WTAMU greater housing options beginning Fall 2018. All student rooms will have moveable furniture, we will be adding a community kitchen for the building, updating community bathrooms, increasing the size of our laundry facilities, and adding air-conditioning to the entire building! We are very excited for this project and hope you are too!
---
Jarrett Hall is the second-largest residence hall on campus, housing 24 units around a divided courtyard.­ Jarrett Hall is located near the Dining Hall, Activities Center and the Buffalo Sports Park. Jarrett welcomes male and female residents with a spacious lobby that offers foosball, ping pong and pool tables.­
Compare all residence hall amenities.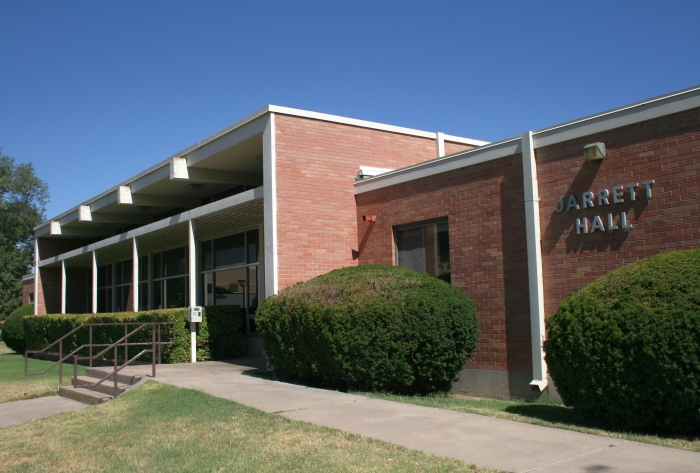 Building Amenities Include:
Co-ed residence hall
Air-conditioned lobby
Unit lobbies, as well as a main lobby
Big screen television
Foosball, ping pong and pool tables
Designated private rooms
Accommodations for students with disabilities
Large courtyard
Inclusive Laundry Facilities for residents


Room Amenities Include:
Built-in furniture
MicroFridge unit
Cable access in room
Carpet in rooms
Extra long twin mattresses
Ethernet connections
Room Floor Plans: