Apply for Housing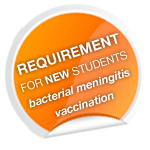 Note:
The housing agreement is valid for one academic year (fall and spring), unless a student begins in the spring semester. The agreement cannot be canceled mid-year while a student is enrolled.
New Students || Fall 2016-Spring 2017
You must be admitted to the University before you can apply for housing.
Before you begin, you will need:
User name and password
If you have not activated your new student account, go to wtamu.edu/activate. Your user name and password will be generated there.
Credit or debit card for $150 housing deposit
To apply for housing:
Login to the myBuff portal using your username and password.
Click the myHousing icon, located in the top right corner.
Click "Application" at the top of the screen.
Select the term for which you are applying (i.e. Academic Year 2015-2016).
Pay the $150 housing deposit and follow the instructions to complete the application.

Returning Students || Fall 2016-Spring 2017
Returning students must complete the reapplication process by May 1 or risk losing hall/room assignment, paying additional deposit and reapplying for housing.
March 23-27: Reapply for the SAME room (or lose it) - visit myHousing in the myBuff portal
March 28-30: Those displaced from Jarrett and Shirley Halls, reapply for a NEW room or hall - visit myHousing in the myBuff portal
March 31-April 6: Reapply for a NEW room or hall - visit myHousing in the myBuff portal
March 23-April 20*: Moving off campus, graduating or leaving WTAMU - visit the Office of Residential Living
*Keep in mind that if you fall under the University housing requirement, you may not qualify to move-off campus unless you are graduating or withdrawing. There are housing exemptions available for students who qualify; exemptions are considered but rarely granted. It is recommended that you sign-up for an on-campus room even though you apply for an exemption; if you are not approved for the exemption, you will at least have an on-campus room you WANT to be in. For more information regarding the housing requirement and exemptions, visit the Requirements page.

Summer 2015 Housing (information for 2016 will be available soon)
If you plan to take summer classes, you can now sign up for summer housing.
You must be enrolled in summer classes to live on campus this summer.
May Intersession: May 5-June1

Founders Hall | Sign up in the Office of Residential Living

Summer I: June 1-July 7

Founders Hall | $525 | To sign up, login to the MyBuff portal then click the myHousing icon

Summer II: July 7-Aug. 13

Founders Hall | $525 | To sign up, login to the MyBuff portal then click the myHousing icon
Summer 2015 Meal Plan Options
60 Meals - $515
102 Meals - $621