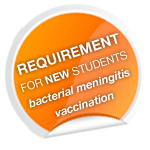 Apply for Housing
Note: The housing agreement is valid for one academic year (fall and spring), unless a student begins in the spring semester. The agreement cannot be canceled mid-year while a student is enrolled.
Summer 2014 Applicants
Please check back in April for summer 2014 housing information.
New Students || First-Time Enrollment for Fall 2014 ||
You must be admitted to the University before you can apply for housing.
Before you begin, you will need:
User name and password
If you have not activated your new student account, go to wtamu.edu/activate. Your user name and password will be generated there.
Credit or debit card for $150 housing deposit
To apply for housing:
Login to the myBuff portal using your username and password.
Click the myHousing icon, located in the top right corner.
Click "Application" at the top of the screen.
Select the term for which you are applying (i.e. Academic Year 2014-2015).
Pay the $150 housing deposit and follow the instructions to complete the application.
All sections of the application must be visited. Once your application is complete, a confirmation email will be sent to your WTAMU email address. Questions should be directed to the Office of Residential Living.
Current Residents || Residents Returning for Fall 2014 ||
Current residents, please review the dates listed below. On the dates that correspond with your fall 2014 housing plans, sign into the MyBuff portal and go to MyHousing to complete your 2014 housing reapplication. Reapply by May 1 and you will not be required to pay another housing deposit.
March 17-20: Current residents who plan to stay where they are
March 21-25: Current residents who live in Jones Hall or Cross Hall
March 26-28: Current residents who would like to move to a different hall or different room
Prior to March 26: Current residents who plan to move off campus, graduate, leave WT, etc. -- These residents must go to the Residential Living Office to complete exit paperwork.