Summer Bridge Program 2013
Summer Bridge is intended to prepare selected incoming freshmen for success at West Texas A&M University. The program is limited to 75 participants and includes enrollment in two academic courses, residential living on campus, tutoring services, activities, and guidance from dedicated faculty, staff, and student peer advisors.
Summer Bridge begins on June 24 and concludes on August 8. The following schedule Monday through Thursday each day is planned this summer:
8:30am – 10:00am

Enrollment in either:
• History 1301 (America 1492-1877) or
• Math 0302 (Beginning Algebra)


10:15am – 11:45am

Enrollment in either:
• Political Science 2306 (American State and Local Government) or
• Mass Communications 1307 (Introduction to Mass Communication)
12:45pm – 1:30pm

Small group meetings with WT student peer advisors. Discussions will cover topics related to student success and progress in the academic courses.
After 1:30pm

Free time. Use this time for tutoring, study, exercise at the Activities Center, a job on campus, shopping—anything!

Successful completion of the program with a grade of C or better in both courses is required for continued enrollment in the Fall term. The estimated costs to participate include:
$1451 tuition and fees for two courses
$667 double occupancy room or $864 private occupancy room in Centennial Hall
$500 for 60 meals or $603 for 102 meals (required when living on campus)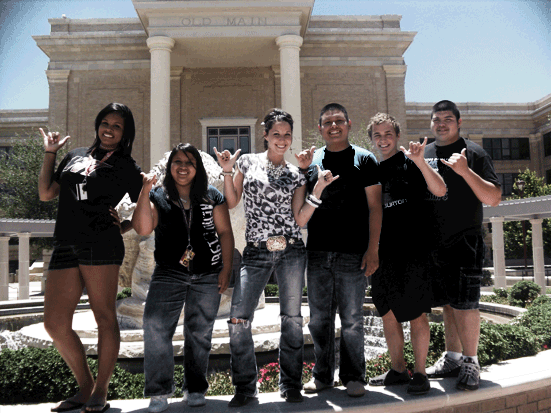 Students invited to participate in the Summer Bridge program who elect to participate may log on to wtamu.edu/bridge to register no later than June 10, 2013. Please remember that the program will be limited to 75 participants and it is recommended that you register early.
Financial aid is available to those who qualify. For summer 2013, use the 2012-13 FAFSA available at http://www.fafsa.ed.gov/
Apply for Housing on-line with Residential Living by May 1st
Please complete the on-line application and select Summer Bridge as the semester you plan to attend. You will be required to make a $100 deposit at the time you apply. This deposit is fully refundable as long as you cancel prior to June 1, 2013. Once you have applied, you will receive additional information in the mail related to your hall assignment and move in information. AllSummer Bridge students will be housed in Centennial Hall this summer.

Room rates are as follows:

$667 for a double room
$864 for a private room. * A limited number of private rooms will be available and will not be assigned until opening day.
Meal Plans: $500 for 60 meals or $603 for 102 meals

If you would like to apply for housing for the fall 2013 semester also, please mark Fall & Spring as well as Summer Bridge. Should you not be fully admitted to the university following the summer semester, your deposit will be refunded as long as you cancel in writing with Residential Living prior to August 20, 2013. Please contact the Residential Living office with any questions related to housing for the summer or fall.
Residential Living: 806-651-3000
Check-In at Centennial Hall: June 19, 2013 from 9-12 AM and 4-6 PM
Check-Out: August 9, 2013 by 12:00 PM
For more information about the program, contact the WT Office of Admissions at 1-800-99-WTAMU or admissions@wtamu.edu.