Contact Us
Human Resources/Payroll
WTAMU Box 60972
Canyon, Texas 79016
806-651-2114
fax: 806-651-2113
Job Line: 806-651-4636
Office Hours: M-F, 8 a.m.-5 p.m.
Harvey Hudspeth Director-Human Resources
806.651.2116
hhudspeth@wtamu.edu Responsible for the administration of all functions and services provided by the university's human resources and payroll department.
Heidi Stricker
Human Resources Assistant
806.651.2114
hstricker@wtamu.edu Receptionist and initial point of contact for HR and Payroll; posts job vacancies and assists with employment processes.
Becky Lopez
Title IX Coordinator
806.651.3199 and 806.651.3198 (fax)
blopez@wtamu.edu
Oversees Title IX Compliance
Program for the University.
Nancy Giles
Assistant Director of Human Resources/EEO Officer
806.651.3150
ngiles@wtamu.edu
Oversees hiring practices, grievances, performance evaluations, Affirmative Action, training, background checks and I-9/E-Verify compliance.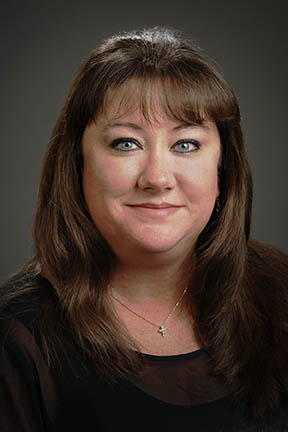 Shannon Ham
Payroll Coordinator
806.651.2082
sham@wtamu.edu
Serves as the liaison between the University and TAMU payroll services; processes timesheet, leave and FMLA requests.

Kristi Neill
Senior Personnel Assistant
806.651.2115
kneill@wtamu.edu
Processes EIF's, payroll change forms, Student employment paperwork, faculty vacancies. Contact for GA's, TA's and PTI's.
Cherel Park
Payroll Assistant
806.651.2943
cpark@wtamu.edu
Monthly payroll and all supplemental payments on B/W payroll.



Patti Patterson
Benefits Manager
806.651.2117
ppatterson@wtamu.edu
Assists all faculty, staff and retirees with all their benefit needs.

Lana Stevenson
Manager-Payroll Services
806.651.2087
lstevenson@wtamu.edu
Oversees payroll services for the University.