Department of Education
Master's in Instructional Design and Technology
(Major Code: 5466)
The program is: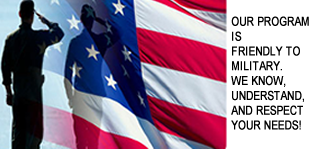 Project-oriented. Build your portfolio to show future employers as you go
Completely online and designed for the working professional
Loaded with marketable skills to put your career into overdrive
Full of creative fun with movie-making, computer graphics, and Web design
You can complete in as little as eighteen months with intersessions and summer sessions
Geared for the professional with little or no prior computer skills
Students have come from dozens of states and several countries
GRE not required for admission
No undergraduate "leveling courses". Start your graduate studies on the first day of your program.
WTAMU Instructional Design and Technology Masters Graduates earn more than the graduates of any other Masters Program in the College of Education and Social Sciences. For example, on average they earn $20,000 per year more than WTAMU Masters graduates in Teaching. They also average $10,000 a year more salary than the average of graduates of other Instructional Design and Technology programs, according to data provided by the National Association of Colleges and Employers. (BLUE is WTAMU program and RED is other programs nationally in the chart below.)
Read the experience Dr. Rose brings to your program and check out his professional Website.
Contact Dr. Rose at 806-676-9456 or rrose@wtamu.edu for Program Handbook.
Learn about courses to help you:
Ride the job market with high-level business computing skills
No matter what career you have or seek, every employer hopes for high-level skills with business productivity software. They want you to be able to support business decisions with data stored in a database like Microsoft Access and analyzed with a spreadsheet like Microsoft Excel. They want you to present that data in interactive attention-grabbing presentations using tools like Microsoft PowerPoint, Adobe Captivate, InDesign, Animate, and Premiere.

There is a lot more to word processing with Microsoft Word than printing a letter to Grandma! The same is true for many Microsoft Productivity products. Learn all this in EDT 6305 : Introduction to Computer Productivity Tools and floor the gas pedal with EDT 6384: Advanced Business Productivity Applications.
Navigate tight design corners with dynamite design skills
The US government Bureau of Labor Statistics says the field of Web Design /Graphic Design is going to grow by 26,000 jobs in the coming years. The best Web drivers can earn over $74,730 a year! To suit up for this racetrack, you will need Website Construction skills like Adobe Dreamweaver, and Graphic Design Skills like Adobe Animate. Learn all these in EDT 6380: Webmastering (Web Design). Then put the pedal to the metal with custom Web coding in EDT 6382: Advanced Web Design. Focus on individualized projects and special topics in Animate animation), Photoshop photo editing, InDesign Advanced Publishing, and Captivate learning objects in EDT 6385/6392.
Cruise Victory Lane as a corporate training professional or school technology specialist
Corporate trainers and school technologists alike need to know how to construct learning materials that keep students on the edge of their seats. This involves learning the latest tips and tricks of the training trade based on both research and the long experience of seasoned professionals.
Film the race highlights for the 10 o'clock news
Video recording and production is both a fascinating hobby and a useful job skill. It involves shooting, lighting, sound control, editing, titling, and transferring the finished product to DVD. In EDT 6355: Movie Making and Editing with Adobe Premiere, we learn to make video from instructional videos produced by the nation's top working professionals.

Read all the fine print about our program.