Discover WT
Discover WT is an interactive and exciting way to experience West Texas A&M University, including demonstrations from some of our leading departments and personal connections with students and faculty. This event is designed to meet the needs of a variety of future Buffs:
Sophomores and Juniors in high school will learn about the great opportunities for them by choosing WT
High School seniors who are weighing the options of higher education will learn why WT should be their first choice
Transfer students can find the services and departments most important for their transfer needs
Admitted students for Spring 2016 and Fall 2016 can take advantage of an in-depth look into their new home away from home, with sessions planned just for them
Everyone benefits from a visit to campus during Discover WT.
(Here's a map for the event.)
Additionally, you can tour our beautiful campus, get a taste of BUFF life and experience firsthand what current Buffs are raving about! Discover WT is a lot of fun, PLUS you'll get information about admission to WTAMU, areas of study, financial aid, living on campus, student activities and so much more.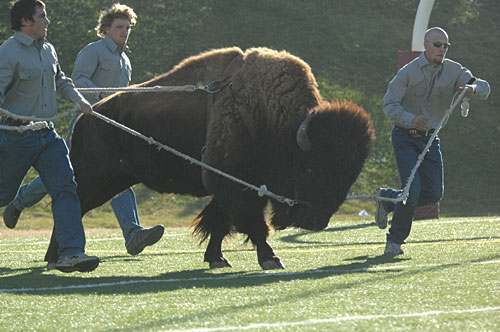 Discover WT Dates:
October 31, 2015
March 5, 2016
April 16, 2016
Discover WT is free, and we have plenty of room for prospective and future BUFFS!

For more information about Discover WT, call the Office of Admissions at
806-651-2020 or 1-800-99-WTAMU.
Schedule of Events for October 31*
8 a.m. Check In – Legacy Hall (located in the Jack B. Kelley Student Center)
Student Organizations and Services Fair - see your options for getting involved on campus
Photo Booth - come take your Halloween selfie! Maybe it will show up on our Instagram page!
8:45 a.m. Welcome in Legacy Hall
8:55 a.m. WTAMU Admissions & Information for the Day
9:10 a.m. Transition time to Classroom Center (CC) – Be sure to pick up your spirit gift!
9:20 a.m. Concurrent sessions (to run every 20 minutes at 9:20 AM, 9:40 AM, and 10:00 AM)
[Choose three sessions to attend from the following options--all located in the Classroom Center]
10:30 a.m. Academic Showcase
11:15 p.m. Lunch on your own
• The "CAF" (our residential dining hall) Open 7:00 am - 1:30 pm
noon WT football at Kimbrough Memorial Stadium
2-4 p.m. Suggestions for Optional Afternoon Activities:
• Tour Residence Halls - See your "home away from home"
• Shop in the University Bookstore
• Hike in Palo Duro Canyon
• Visit Panhandle Plains Historical Museum
• Visit "The Square" – Downtown Canyon shopping and business district. City of Canyon map with shops and restaurants.
• Explore the Texas Plains Trail region
• Tour Horse Center or Nance Ranch (each on your own). Watch the video about the Horse Center.
Late afternoon Campus tours depart from the Buffalo Fountain
5 p.m. WT volleyball at "The Box"
6-8 p.m. Fall Carnival, Buffalo Sports Park
7:30 p.m. WTAMU Theatre production of Hamlet (call 806-651-2804 for ticket information)

*Schedule subject to changes. Prospective students and guests will receive a schedule on the day of the event.
Travel
Rick Husband International Airport is located about 30 minutes away in Amarillo. Rental car counters are located on the first floor of the airport near baggage claim.
Lodging
Please visit our lodging page for great room rates for WTAMU visitors.
Parking and Directions
Driving directions to Campus
The large directional signs for Discover WT will lead you to the lot between Stafford Hall and the Fieldhouse ("The Box"). Get help finding your way with our interactive campus map. If you have any questions, please contact the Admissions office at 806-651-2020 or 1-800-WTAMU.

GPS Coordinates to First United Bank Center: 34.981012,-101.904055
Weather
Weather in the Panhandle can be unpredictable, plan ahead with 10-day forecast from weather.com.